AirJump are proud to announce the opening of our first Trampoline Park. We believe in the importance of a healthy lifestyle and more importantly family time, so we have merged them together to create a park that everyone can enjoy and stay fit at the same time.
After finding the perfect location in Orpington, we have been working hard to transform 14,000 square feet into a 'first-rate' trampoline experience with newest park facilities for our customers, whilst bringing something to the community that everybody can enjoy from all age groups and abilities.
– Tony and Daniel Locke. Directors, AirJump Trampoline Park.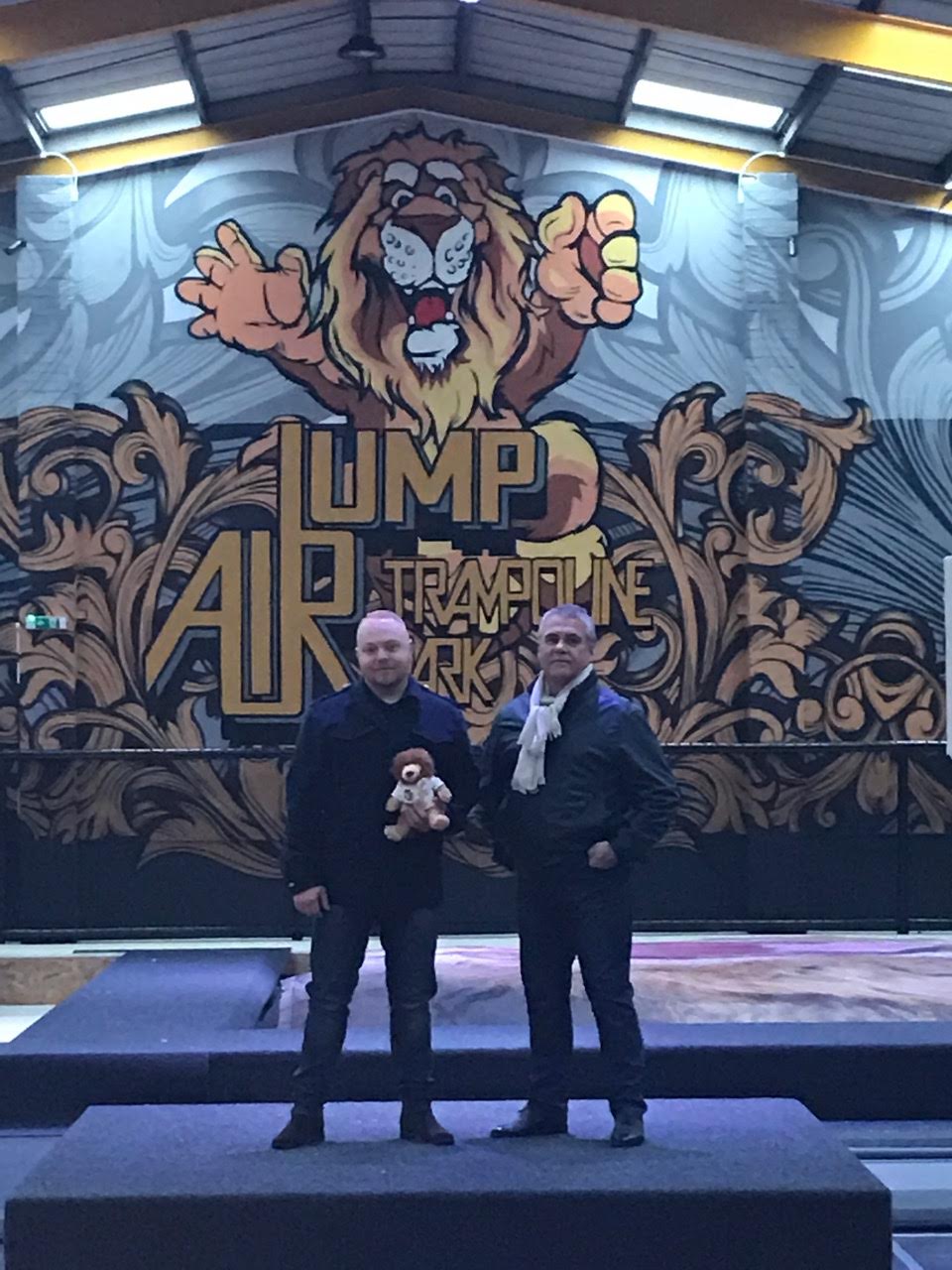 He's fierce, he's King and… he can dance?!
Meet AJ the Lion, our cheeky mascot who lives inside the park. Whilst he enjoys having the park all to himself when everyone goes home for the night, he LOVES sharing it with the happy bouncers who join his pride during the day.
Make sure you get your photo taken with him when you pop in as he has some fantastic poses to share!