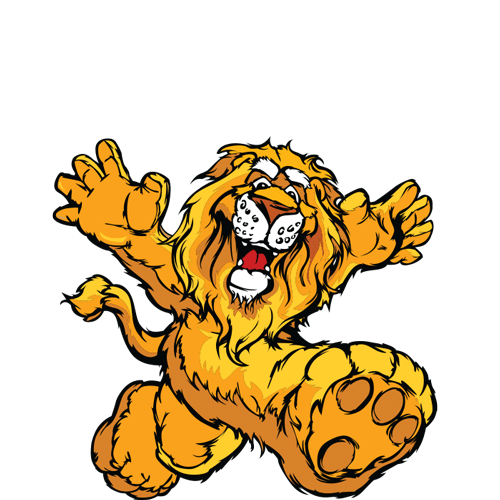 We're always looking for new team members and as long as you're fun, confident and love bouncing, we'd love to see your CV!
Send a email with CV and position applied for to [email protected]
£18,000 – £24,000 a year
 

–

 

Full-time, Permanent
Company description
We believe in the importance of a healthy lifestyle and more importantly family time, so we have merged them together to create a park that everyone can enjoy and stay fit at the same time.
After finding the perfect location in Orpington, we have been working hard to transform 14,000 square feet into a 'first-rate' trampoline experience with newest park facilities for our customers, whilst bringing something to the community that everybody can enjoy from all age groups and abilities.
Job description
Duty Managers – Airjump @ Orpington Supervised trampolines for jumping, games and exercise. We are now recruiting for Duty Managers to join our team at our in Orpington location. Working 40 hours over 4 days a week 23 Days Paid Holiday per year. Shift: Flexibility is essential to the role as the park has extended operating hours. Shifts will vary but will include days, nights, weekends and bank holidays. Managing the day to day running of the trampoline park across the different areas of the parks operation including Front of House, Café, Maintenance and Parties.
We need a strong operational leader with an eye for detail that looks to lead from the front. You need to be an accomplished people manager to help us provide an excellent service for our clients.
This role will involve working weekends Saturdays & Sundays, bank holidays and during term time as these are the busiest times.
To offer leadership to the team.
To train, monitor and develop staff.
To oversee the trampoline operation including aspect of the Health and Safety
To delivery First Aid where appropriate.
To operate the sales and booking systems including cashing up takings.
Monitoring the various trampoline areas within the park to ensure customers have a safe and enjoyable experience.
. * Deliver exceptional customer service.
Keep a close watch over the trampolines and the trampoline users.
Exercising the appropriate level of control, communicate effectively with trampoline users, and colleagues.
Anticipate problems and prevent accidents, intervene to prevent behavior which is unsafe.
Give immediate first aid to any casualty.
Any other request the is fair and reasonable from a Airjump In employee.
You will need * A passion for service:
Ability to work flexibly and quickly to respond to risks and compliance queries as they arise. * Positive communicator.
Commitment to customer satisfaction who strives to deliver an awesome experience.
Ideally the candidate will have a First Aid at Work qualification and demonstrate a proven record in management in a similar role.
Previous Management experience essential.
Reference ID: AirjumpDM
Job Type: Full-time
Salary: £18,000.00-£24,000.00 per year
Reference ID: AirjumpDM
Job Types: Full-time, Permanent
Salary: £18,000.00-£24,000.00 per year
Benefits:
Schedule:
Education:
GCSE or equivalent (preferred)
Work remotely:
Up to £10 an hour
 

–

 

Part-time, Permanent
Job description
Previous experience essential. preparing food, making hot drinks
Provided excellent customer service and fostered a hospitable environment, responding efficiently and calmly when faced with high volumes of orders
Provided friendly customer service -Worked fast and efficiently -Prepared espresso beverages -Communicated with coworkers and guests
Making drinks and heating food including pizza and hot dogs
Served quality beverages and food to customers while providing excellent customer service and maintaining a friendly environment.
Reported all customer complaints to manager on duty and responded proactively to prevent customer service situations.
Assist in other departments where required.
Cleaning down at end of day
Clearing tables
Weekends and Bank Holidays will be normal working days.
1 to 2 days per week ( Sunday essential )
Statutory holiday entitlement based on how many days worked,
Reference ID: airjumpcafe
Reference ID: airjumpcafe
Job Types: Part-time, Permanent
Salary: Up to £10.00 per hour
Benefits:
Schedule:
10 hour shift
8 hour shift
Experience:
Barista: 1 year (preferred)
Hospitality: 1 year (preferred)
Work remotely:
Party Host / Court Monitor
£4.62 – £8.91 an hour
 

–

 

Part-time, Permanent
Party Hosts / Court Monitors
As one of our Party Hosts you will lead and look after all guests of each party/function ensuring the smooth delivery according to the appropriate party type.
This will involve setting up of the tables, serving food and drinks, ensuring the switch over of participants from the activity area to the party area in a safe and timely manner"
Delivering exceptional customer engagement and service as host for parties held at the park.
Ensuring that all operating procedures are completed to the required standard.
Meet & Greeting of all party guests and party parents and everything through to party completion.
Create a fun party atmosphere for the children.
Ensuring your party attends a Safety briefing, prior to use of the trampolines.
Ensuring that all party guests & parents are aware of the party structure, such as how long each activity will be etc.
Prepare your party room prior to each party and clean down and re-set after use ready for the next party.
Ensure food is taken to the party room at the designated time.
Report problems with equipment to Duty Manager on duty.
Monitoring of the party guests on the various trampoline areas within the park to ensure they have a safe and enjoyable experience.
Hours will involve weekends
Job Type: Part-time
Minimum wage
Part-time hours: 14 per week
Job Types: Part-time, Permanent
Salary: £4.62-£8.91 per hour
Schedule:
8 hour shift
Weekend availability
Work remotely: