If you are planning on having a private party or just want complete privacy then why not hire Airjump exclusively by the hour with only a minumum requirement of 2 hours?!
One of the UK's Top Trampoline Parks
With exclusive hire you will have complete access to one of the UK's premier trampoline parks for two hours.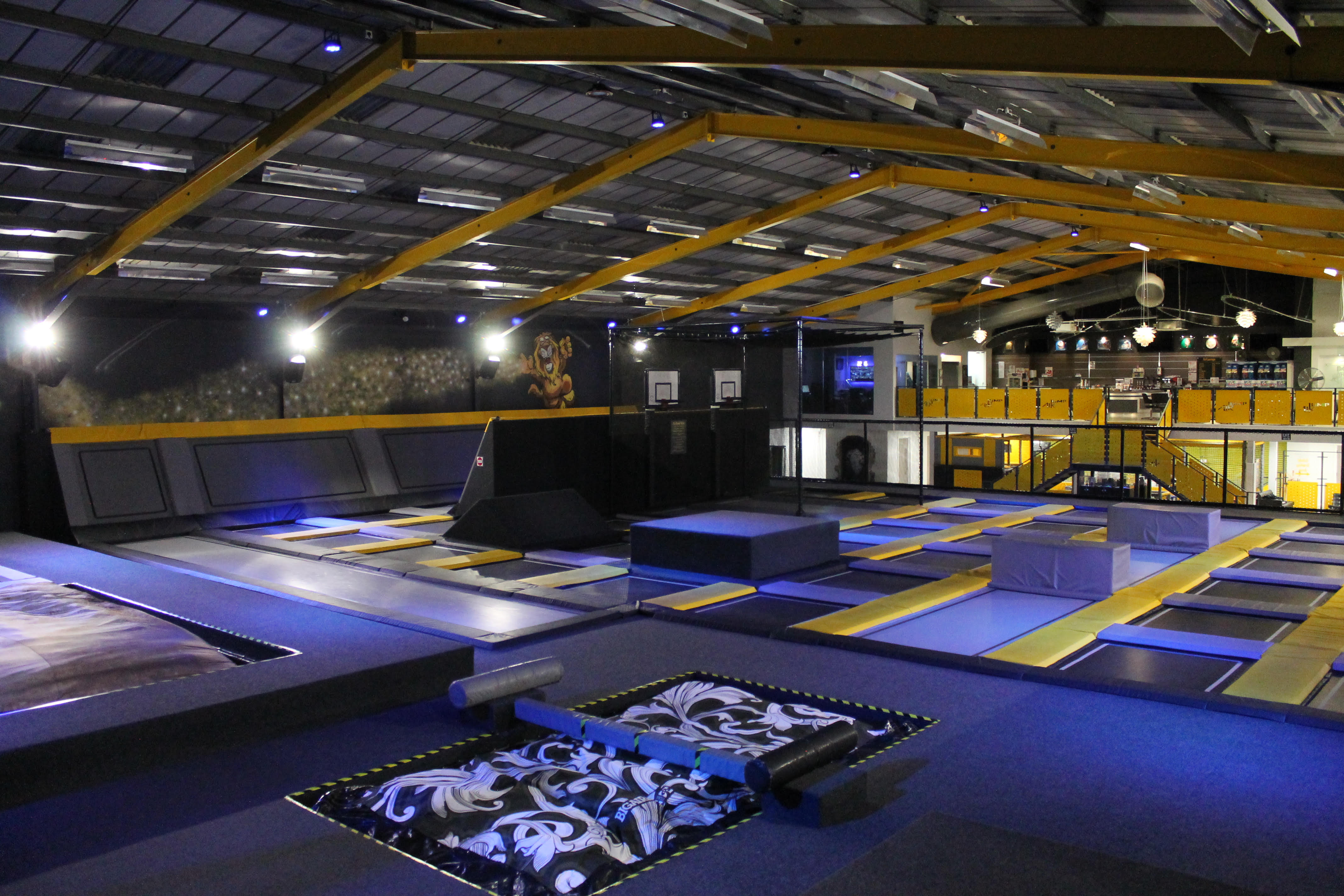 All Inclusive Access
Exclusive bookings are subject to date and time requirements.
1 Hour Exclusive bookings of the trampolines £800 for 60 jumpers (This is includes 60 Jump socks)  – Exclusive use of trampoline arena only.
2 hour Exclusive Booking  can only be run 17:15 – 19:15 for 60 Jumpers (This is includes 60 Jump socks) £1400. The cafe is open to orders during this session. – Exclusive use of whole building except the party room as this is to small for large groups
Food can be ordered for the Exclusive 2 hour bookings but must be consumed within the 2 Hour time slot
We are unable to offer food for the hour jump slot due to Kitchen limitations in cooking for large groups and only snacks available in the cafe are for purchase.
12″ Pizzas @ £7.00
Hot Dogs @ 2.00
Jugs of Squash @ £2.00
Please note that exclusive use of Airjump still requires all our park rules to to be followed which can be viewed here
Age restrictions:
No child under 3 can jump with any child aged 6 and over.  Any children aged 5 and under require a participating adult 18 and over with minimum of 1 adult per 6 children. (adults will take up a jump spaces).
Children aged under 3 must be able to walk unaided to use the trampoline arena.
Children aged 6 and over do not require a participating adult.
Contact Us For More Information
We'll be happy to provide you with a bespoke package