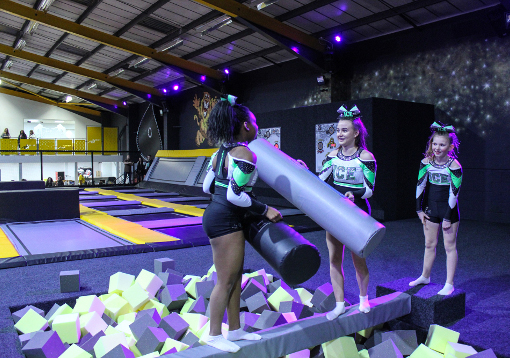 What is it?
One on one combat.
Its a test of balance, strength and wit with soft weapons for the battle and a foam pit for an even softer landing.
Play a friendly game for fun with your friends or settle a score by challenging your rivals to a game of Gladiators. The first to be pushed off of the beam loses!
Battle Beams Rules:
Standard Park Rules apply
Jumpers must be over 1.2 meters tall to use this activity.
Do not jump into the foam pit from the walkway(s)
Only two people at a time on the beam
Start in the centre of the beam
Do not go until foam pit is clear
No head shots
Keep it friendly & polite
Do not throw the pugil sticks
Do not jump or dive head first into the foam pit
Only ever jump feet first
Only land on your back or bottom
Do not land on your knees in the pit
Do not 'tuck your knees up' or 'curl up'
Do not bury yourself or others in the pit
Do not remove or throw the foam blocks
Exit the foam pit as quickly as possible by the nearest exit point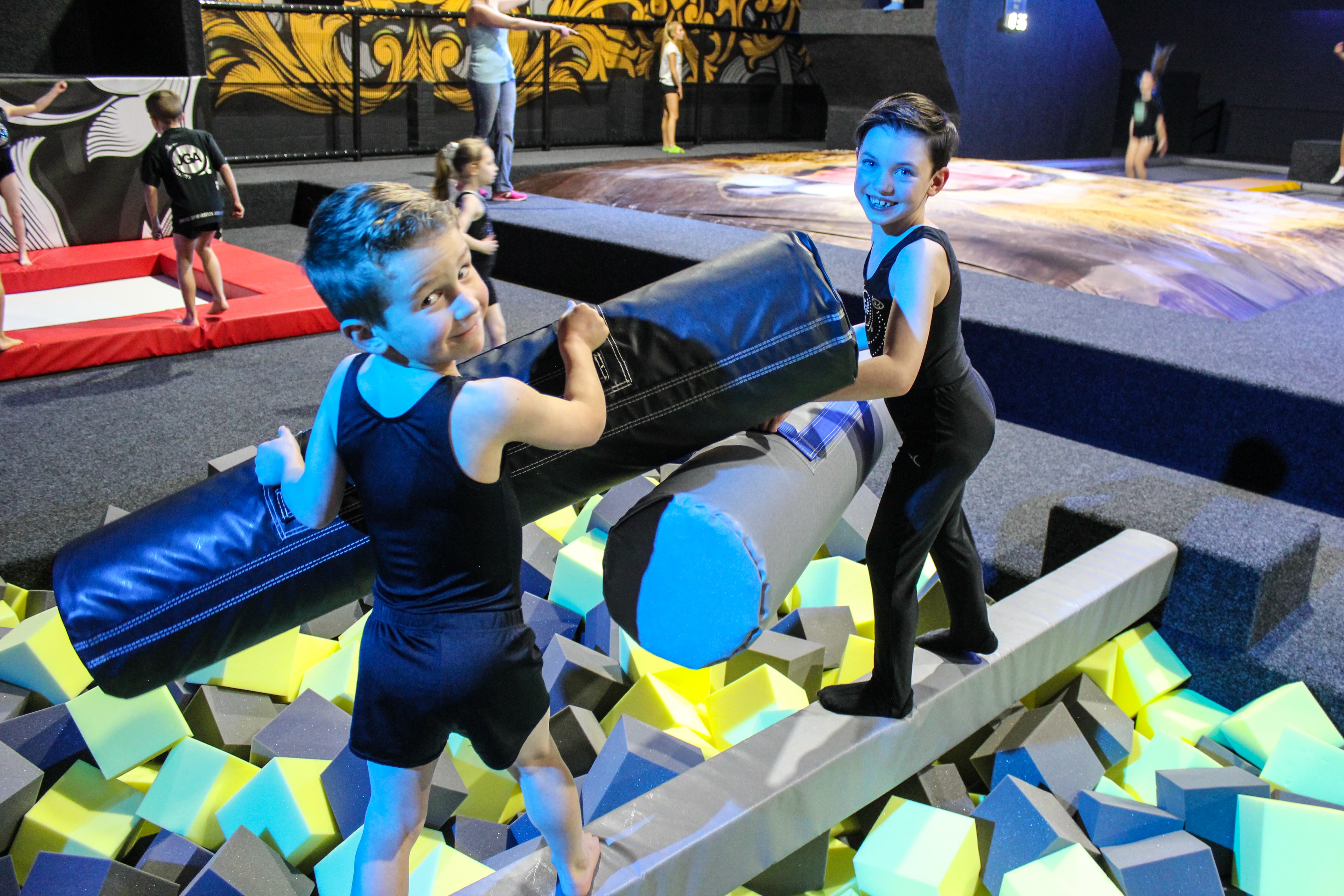 Want to try the Battle Beams?
Come in and give it a try!