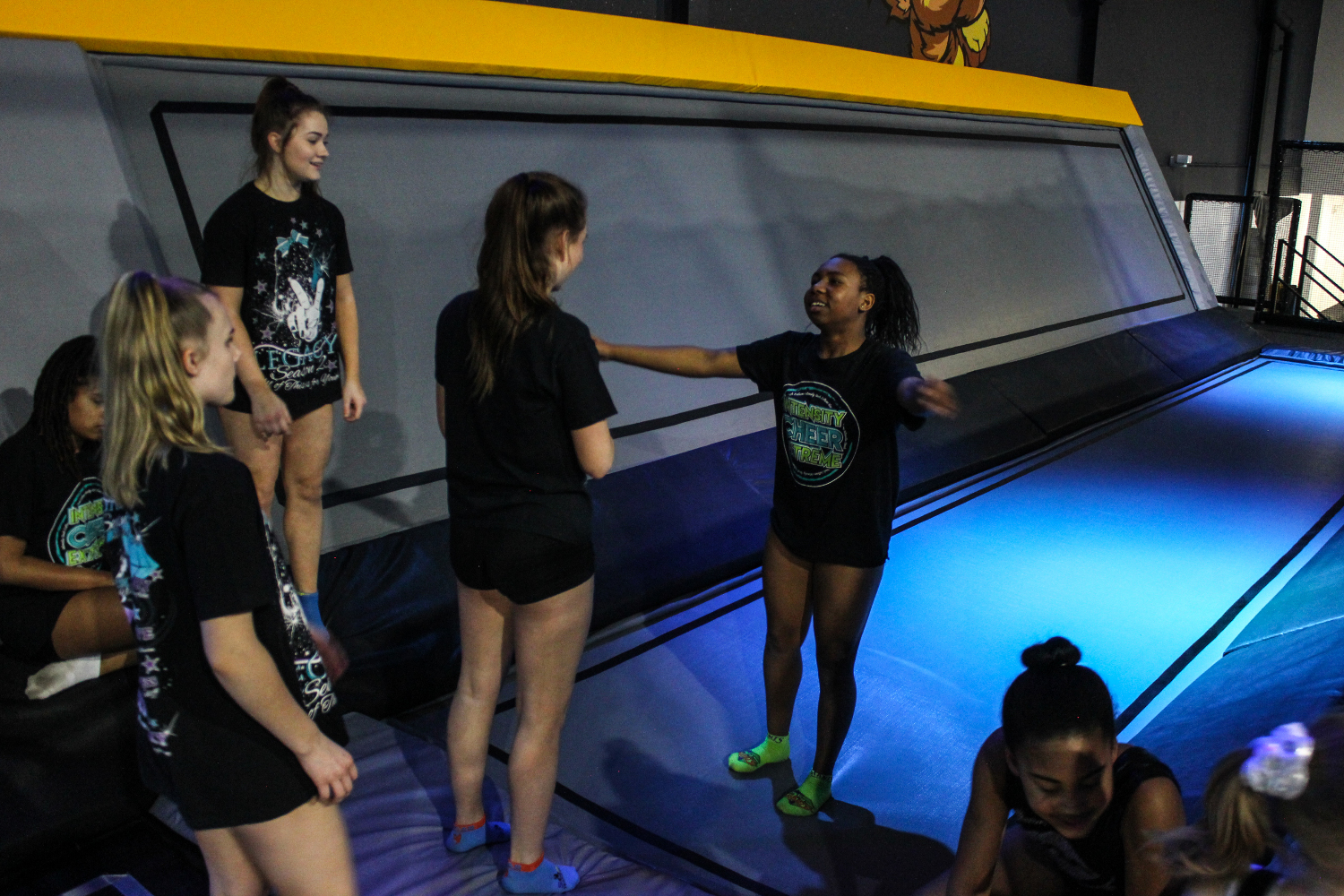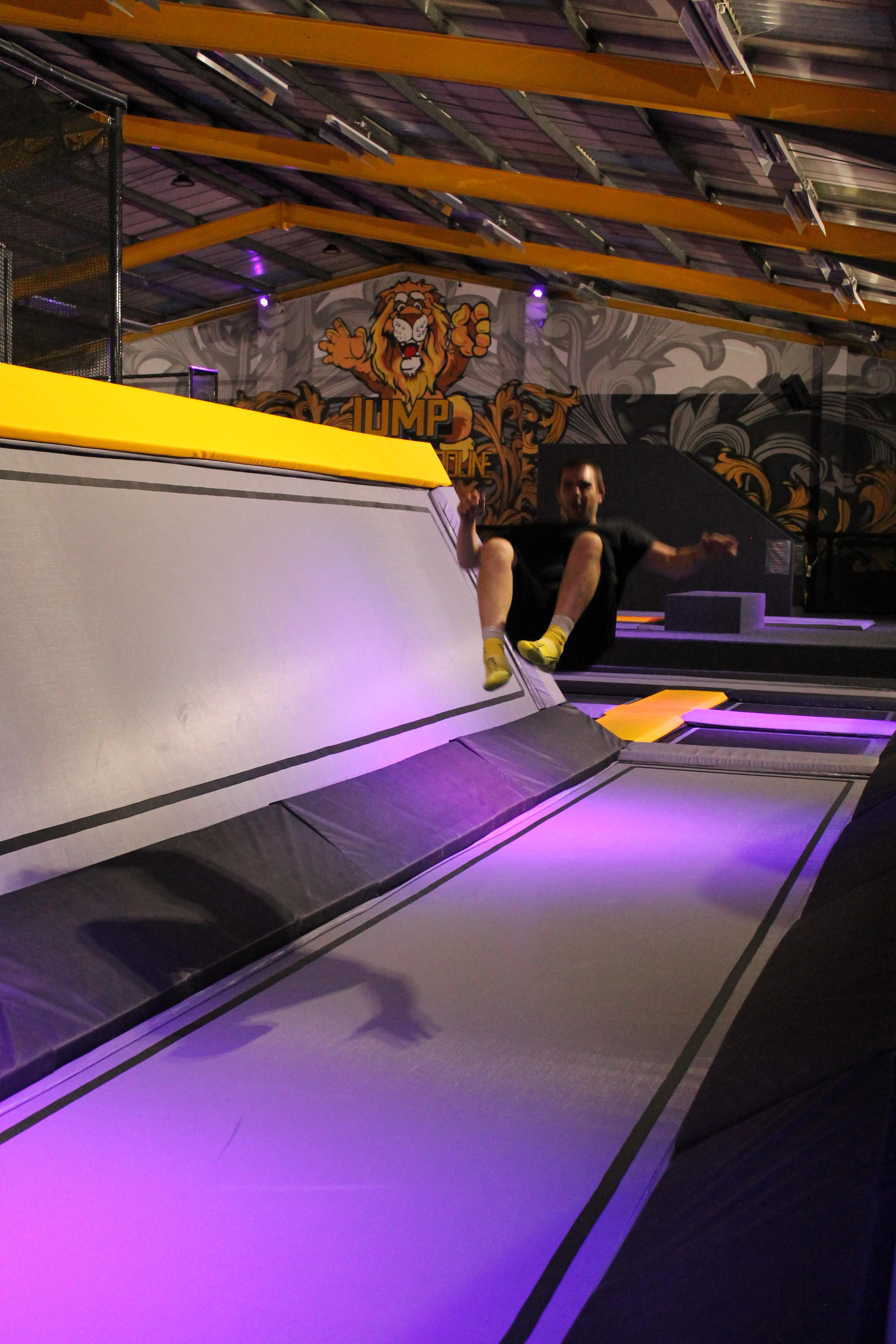 What is it?
Its a test of strength, balance and skill. Using a tumble track sized trampoline with bouncy walls you can bounce your way to the bottom any way you like. jump to the left or right on and off the walls but who's got the technique to make to the end without touching the bottom? theres infinite ways to run our Halfpipe and no two runs will ever be the same!
Your mission...
…should you choose to accept it, is to make it to the end of the pipe without touching the bottom by leaping, ape-like, between the angled ramps. Do it with panache to earn the admiration of friends and fellow jumpers. And if you fall to the floor?
Well, all we can say is that failing has never been so much fun!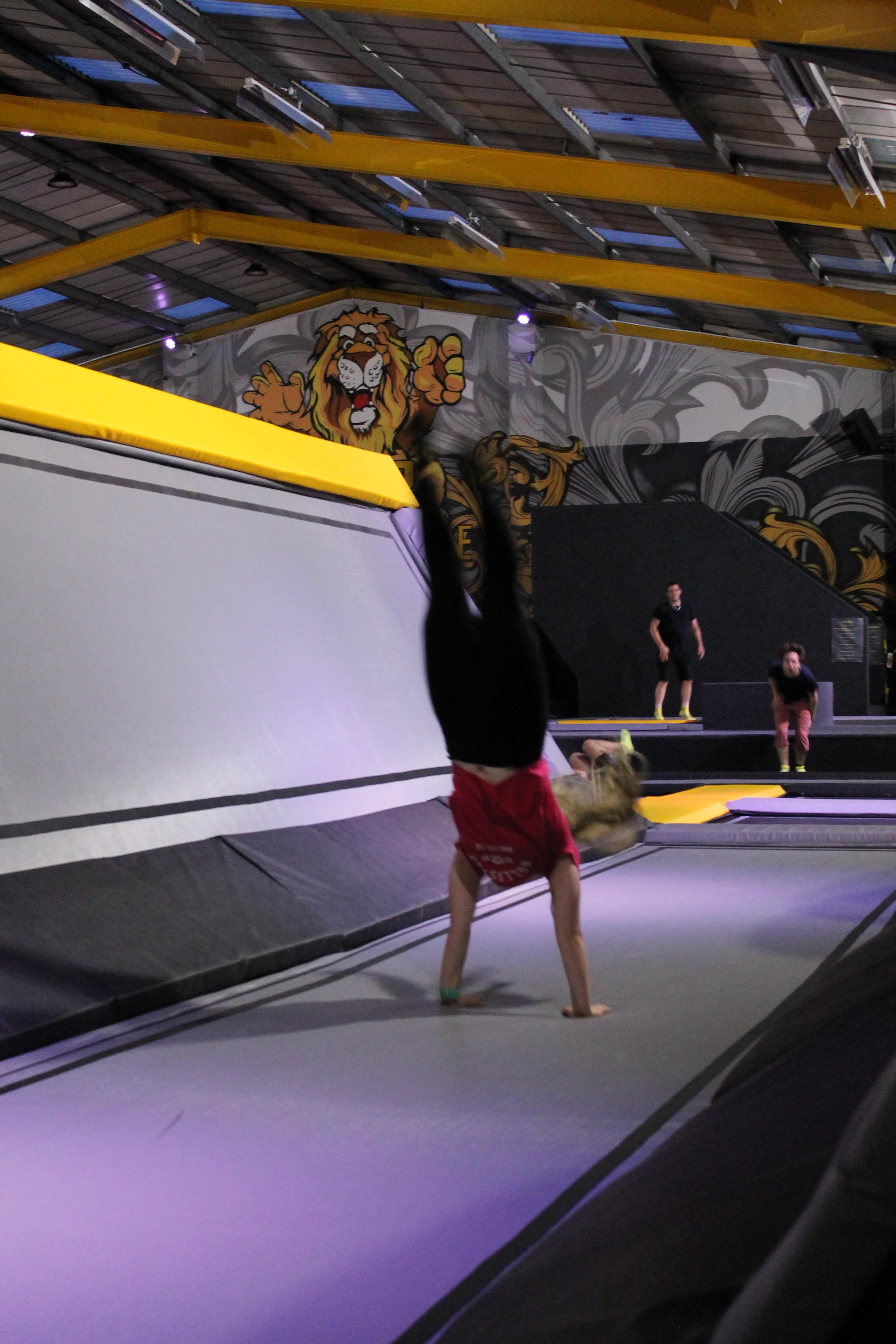 Anyone can have a go at our Jump Pipe. But be warned, only the best succeed (so you'll need to practice)!
Want to try the Half Pipe?
Come in and give it a try!