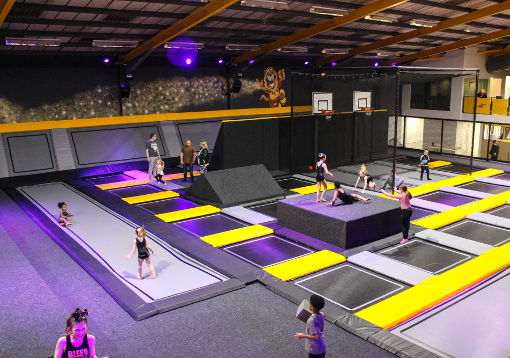 What is it?
Our trampoline centre's main park boasts over 50 interconnected trampolines, with angled wall trampolines, table-top launch decks, and all kinds of ways for families to have fun.

Your mission...
…tumble, leap and bounce from one end of the park to the other, checking out the Half Pipe, Walk the Wall, the Basketball Lanes, and the Giant Air Bag as you go.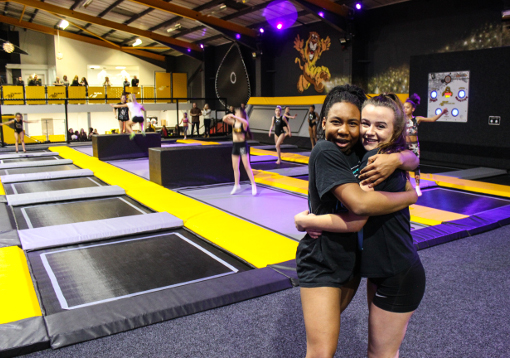 Want to try the Trampolines?
Come in and give them a try!