AirJump ( Open Jump ) Session
When you come to AirJump, make sure you are prepared for a completely out of this world experience. We have focused on making AirJump the main event. Trampolining is suitable for people of all ages and provides the perfect fun cardiovascular workout.
AirJump gives you access to a variety of interconnected trampolines where you can literally run up the wall with excitement. Our specially designed Arena features the infamous Angled Wall Trampolines, Giant AirBag,  AirDunk Basketball Hoops, TumbleTrack,  Battle Beam, Traversal Wall, Halfpipe and Cardio Wall.
For children 3 years and up, please note children under 6 will need a paying adult to supervise at all times.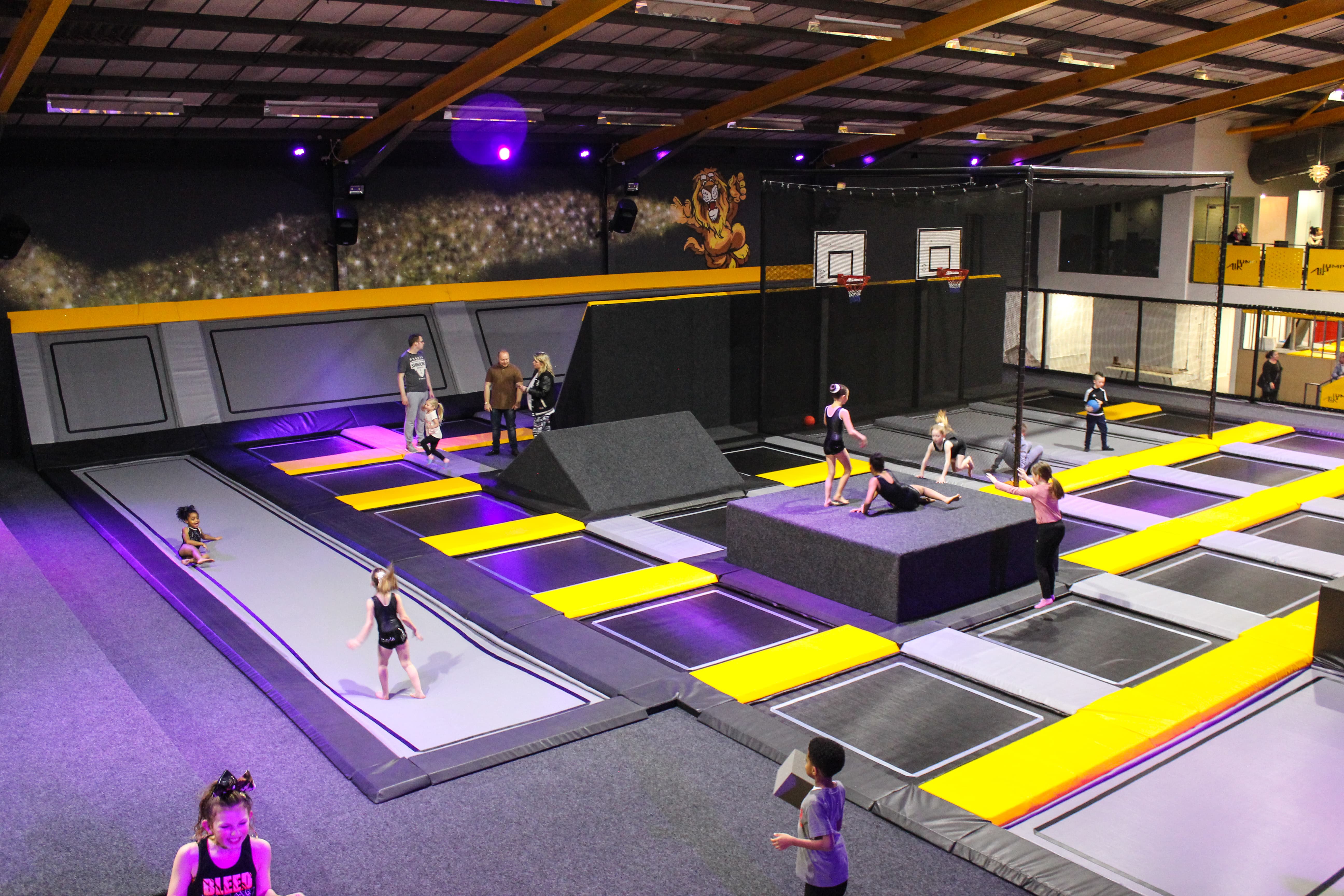 Book in Advance
To avoid disappointment we highly recommend booking online in advance as sessions normally fill up very quickly. Walk-ins may not be accepted during peak times (weekends/holiday periods) or if the Arena is at capacity. If there is availability in one of the following times slot your bouncing experience can begin. Please be aware Open Jump sessions are for children over 3  years of age. Children aged between 3 & 5 must have a paying adult participating with them to supervise and the child must wear a high visibility vest provided by Air Jump.
Please Arrive Early
Please make sure you arrive at least 30 mins before your Booking slot to maximise your AirTime!