A bit about AirCare…
Rebound Therapy has been known for being very therapeutic to all people with special needs. It is used to facilitate movement, promote balance and relaxation, promote sensory integration, improve exercise tolerance and communication skills. We run these dedicated sessions at a quieter time of the day where you get to enjoy the run of the place and bounce around to your hearts content with the music low and mellow and without a huge noisy crowd. 
We allow a carer or a parent to supervise the participant free of charge but if you decide you want to bounce you will be able to benefit from a discounted rate of £8 to help make the most of their bouncing experience. 
Sessions run  Sunday 09:00am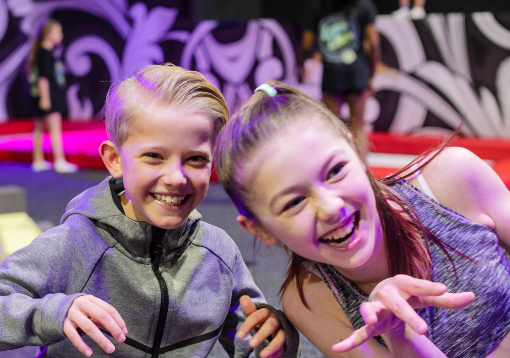 AirCare Information
These sessions provide exclusive jump time for our jumpers with special needs, open to all ages. One carer can supervise free of charge but to participate the carer would need to purchase a carers participant space. One additional sibling will be allowed but must stay with carer at all times.
Separate jumping will not be allowed. Lighting and music will be SEN friendly and squash and biscuits will be available. Members of the public will not be allowed admission and proof of SEN may be required. Please book online as places will be limited to ensure comfort and safety.